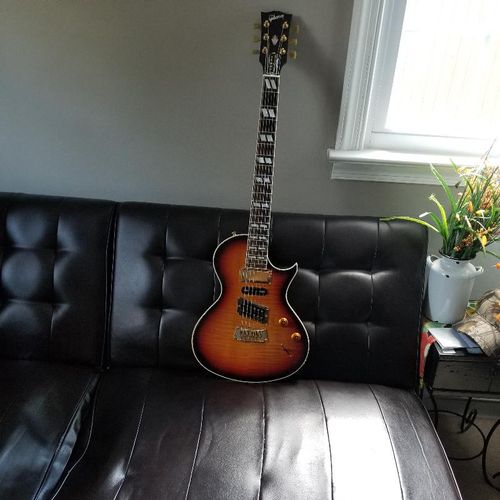 2013 Gibson Night Hawk
5 guitars in one
2013 Gibson Night Hawk.  This guitar is frankly, the most versatile guitar on the planet.  Bill plays this guitar often both in the studio and live.  Those "Strat" and "Tele" tones on the albums are the Night Hawk. Everything on this guitar is stock.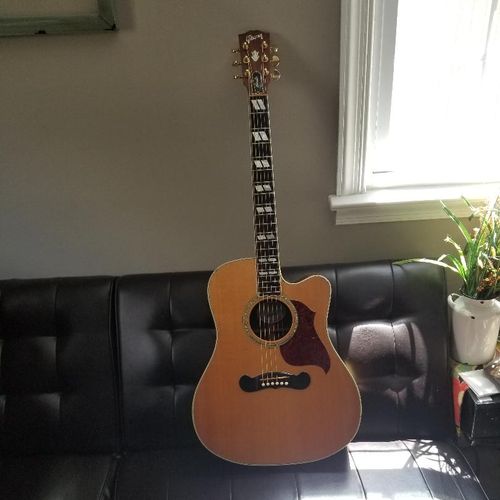 2009 Gibson Songwriter Deluxe
The Work Horse
This guitar is the acoustic sound on all of the music by the band.  Bill has also written dozens of songs on this beauty as well as played hundreds of live gigs with it.  Hence, her nickname "Work Horse."